Animated Video Production
Animated video production helps organizations illustrate complex ideas in simple, engaging, and meaningful ways — usually in less than 2 minutes. Motifmotion creates them to describe products, services and organizational missions.
The best animations resonate with your target audience, anticipate pain-points, and introduce your solution as the best one.
Animated video production can help your company generate leads, reduce bounce rates, foster brand awareness, and increase conversions. All from a single piece of video content. Not too shabby!
Animation for Education
School and college administrators, E Learning leaders, and learning technology companies have only just begun to scratch the surface when it comes to animated video production.
Colleges have jump started their marketing efforts by adding animation to their platforms. Digital publishers use the medium to summarize lessons learned. Non profits and advocacy groups create PSA animations to educate the public and drive fundraising efforts.
Animation for Business
No one has done a better job of leveraging animated video production than the private sector.
And yet, many businesses are only just beginning to discover how useful animation can be! Tech startups were some of the first recognize the power of the medium. Since then, a wide range of industries have leveraged animation to slice through tough messages, communicate clearly with customers, and pitch B2B services. Nowadays, the power of animated video production is far from a secret in the business world.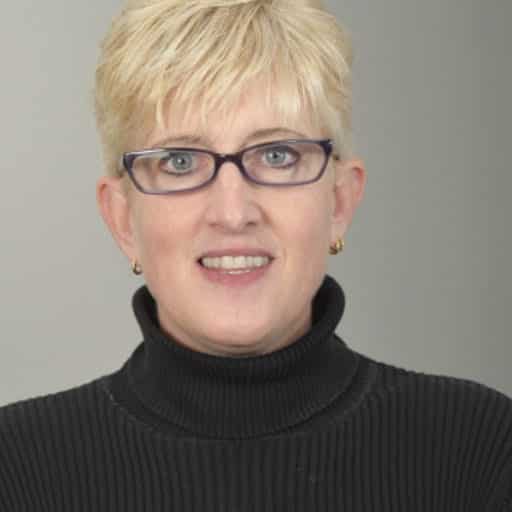 "Motif Motion made the first invested.ch animation. The result of their work was our mission statement. Not only was the animation great, they were able to capture the essence of what we do. We have had incredible feedback on their work. We are very, very thankful for their support and expertise."
Therese Faessler
Invested.Ch
Animation for Healthcare
Healthcare and animated video production are a natural couple. Animations are excellent at simplifying complex ideas and concepts. Since the world of healthcare is famously difficult for patients to navigate, animated videos can clear the air like nothing else.
Examples include videos that unwrap insurance benefits and services, animations that educate patients about disease prevention, internal training pieces, pharmaceutical explainer animations, product branding videos, medical device animations and much more.
Animation for E Learning
E Learning has brought the gift of education to millions who wouldn't otherwise have it.
Sometimes, E Learning occurs over video conference software. More often, learning platforms are built with a combination of text, interactive tools, and video content.
In combination with voiceover actors, animated video production bolsters E Learning messaging by combining vision, sound and motion all at once — resulting in a more effective learning experience.
Animation for Non Profits
There may be no industry that benefits from digital storytelling as much as non profits do.
Non profits rely on the support and participation of members, who are deeply connected to them via shared values and goals. In order to attract new supporters, non profits must skillfully frame problems they hope to resolve, in exciting ways.
Not only must they earn the trust of supporters, they must successfully encourage them to invest time, money, and empathy into the cause.
By leveraging animation and video storytelling, non profit leaders can transition from a needle in a haystack, to a highly visual leader.
When is Animated Video Production Most Effective?
There are many reasons an organization might invest in animated video productions. Early on, they were primarily used as flagship videos; an elevator pitch for a company's products or services. Today, animation is more affordable than it's ever been. It is now used to create video series, for campaigns on social media, as internal communication tools and much more!
Landing Page Videos
Landing page videos, otherwise known as "flagship" videos, deserve their own section simply because of how crucial they are.
A landing page video is a company's most potent elevator pitch — and what their audience is likely to see before anything else. Landing page videos are usually 60 – 90 seconds long, are high in quality, and tell your most important story.
If you provide a service, your landing page video might be a carefully branded overview of what you offer. If you sell a product, it might about what differentiates the item you sell. If you're a non-profit, it might be the story of your founding.
The messaging will always depend on the purpose, but all great landing page videos share one thing in common. They are razor sharp and high quality.
Video Series
A video series is an excellent way to communicate important messages over time. Some video series are designed for internal communication — like employee training videos. Others are created for case studies or client testimonials, such as the example to the left. Still others are designed as overviews of pieces within a larger whole — like overviews of academic programs within a college. Whatever you use them for, animated video production is a fantastic approach to create a multi-pronged message.
Animation for Social Media
Animations for social media are brief, punchy, and highly engaging. They are usually made to educate an audience, inspire a quick emotional response, or share an important reminder. Whether they are designed to be funny, informative, or anything in between, Motifmotion loves producing animated social media campaigns!
Why Animated Video Production?
We live in a busy world, and that means your target audience has a limited attention span to digest your message. Great animation conveys the maximum amount of information in the minimum amount of time. Video performs better than any other online medium — it's not even close!
Key Elements of Animated Video Production
Synthesized, and fat-free. 

Clear, fun, and painless. 

A focus on benefits, not just features

A clear "Call to Action."
Video Animation Services and More!
Motifmotion believes in the power of animation as a medium. While we love making "landing page" animated videos for business, the truth is that the explainer animation medium is still very new, and the world is only beginning to understand all the ways animated video production can be used. See some recent projects in our portfolio!