Healthcare Video Production
The world of healthcare is in constant flux. New rules and regulations are introduced every year, as are novel tools and technologies. There's no doubt about it: the medical world is notoriously complex to navigate.
Thankfully, healthcare video production is here to save the day!
For good reason, video and animation has become a powerful force in medicine. When it comes to healthcare videos, Motifmotion knows how to get the job done.
Healthcare Video Production for Business
Medical organizations use healthcare videos for a range of business purposes. Patient education videos demonstrate the features of insurance plans, explain how procedures work, and teach learners how medical devices function.
Internal training videos communicate key messages to staff, like hands-on training, company policies and more. Videos can be made to explain how a therapeutic acts on the body, or how a key piece of medical software works.
Storytelling in Healthcare
There are many stories to be told in the world of healthcare. In this example, the goal was to enhance organ donor awareness within Asian American communities.
When communicating a message, you can offer all the facts and figures you want. But at the end of the day, data will never have the same impact as a beautifully told story. Especially when that story is created for the right reasons, and with empathy for the viewer.
Public Health and Saftey Videos
When COVID-19 became a shared reality for the entire world, public health safety videos played a vital role in educating the public and slowing down community spread.
Whether they are animated, live action, or a combination of the two, public health videos are designed to communicate essential information quickly and efficiently.
Public health videos have been around for much longer than COVID-19, but their importance is more obvious now than ever.
Medical Process Explainer Videos
Sometimes healthcare video production is very hands on!
Whether it's to teach patients how to properly use a medical device, educate students about a procedure, or explain how a product works in B2B communication — process and procedure videos are designed to help viewers grasp key information.
Healthcare Video Marketing
Healthcare video marketing plays an important role in the medical industry. In the example to the left, our client needed to explain how they implement Telehealth solutions for medical organizations.
Telehealth can be a tremendous asset to any healthcare organization, but some institutions have been slow to adapt.
Judge needed a healthcare video production that would instill trust, while demonstrating how their services work and why they are effective.
Animated Videos v.s Liveaction Videos for Healthcare
Live action videos are often created to humanize organizations and foster relationships. Animations are usually made to explain how products, services, and software solutions work, or to surprise and delight an audience.
Whichever method you choose, healthcare video production can be used across a wide range of internal communication functions, as healthcare video marketing pieces, and everything in between. Finally, the two approaches can also be combined in mixed pieces, as in the example to the right.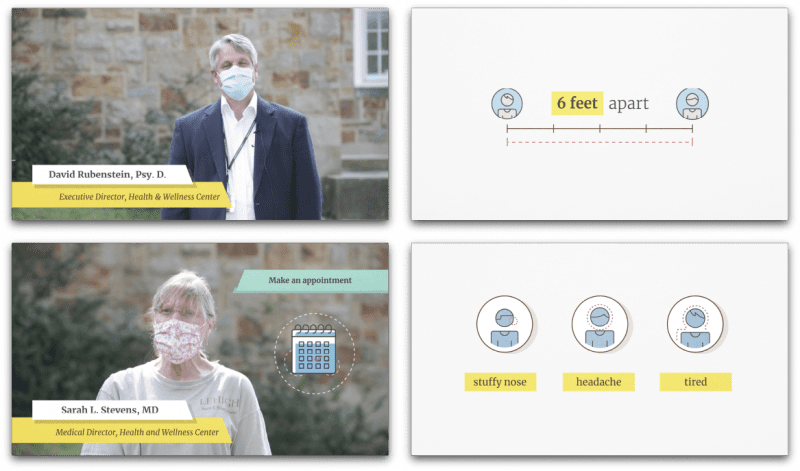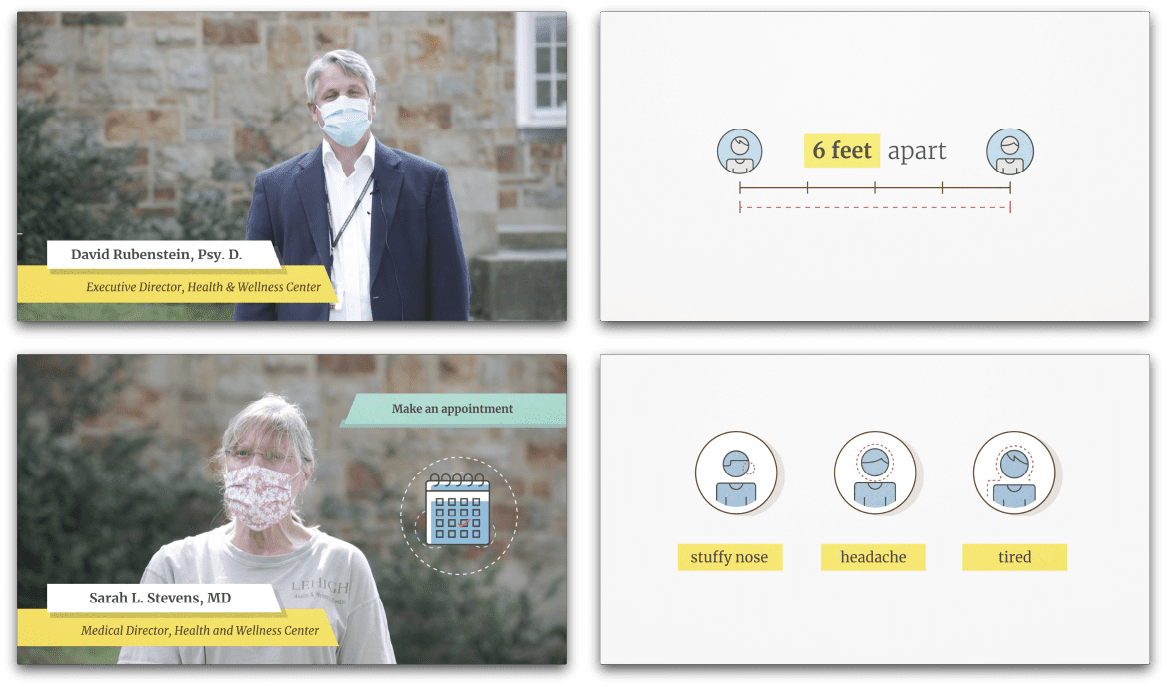 The Future of Healthcare Video Production
Executives in the medical industry are only beginning to appreciate the vast marketing potential of healthcare video production. Animation is an especially promising medium in medicine because it is excellent at breaking down complex ideas and piecing them back together. From medical services, to software, to pharmaceuticals and technology, healthcare video production is here to stay.