Your Philadelphia Animation Studio Partner
Your Philadelphia Animation Studio Partner
A Philadelphia Animation Studio
Motifmotion's founders were born and raised in the Philly burbs, and it was only natural that we'd launch our animation studio in Philadelphia. After six years of freelancing for big agencies, we opened up shop in Old City — close to the Ben Franklin Bridge.
Philly gets mixed reviews around the country. Raucous sports fans? Check. Incredible food? Check. Horrendous parking? Check. Awesome history? Check. If you want our opinion, we'll take all of it. We love the sights, sounds and soul of Philadelphia. We integrate the city's spirit into our work all the time and we love collaborating with local organizations.
Philadelphia Video Production Clients
Today, we've partnered with companies and organizations all over the world. Still, a significant chunk of our clientele is Philly-based, through and through. From universities, to nonprofits, to large companies and healthcare organizations — the only thing many of our clients have in common is their affinity for hoagies and Gritty.
To see some of the projects we've produced for these clients, click the button below.
Benefits of a Philadelphia Animation Studio Partner
It's true — being physically distant from your digital marketing vendor isn't a deal breaker. You could (for instance) reach out to an animation studio in New York City or L.A. There are definitely more of them to choose from.
But if relationship, customer service, and working with a team who knows your target audience are important factors to you, you may want to consider a video production company who will not only deliver awesome work, but will make your experience smooth and enjoyable along the way.
Our Reputation Precedes Us!
Another benefit of working with an animation studio in Philadelphia is how intertwined our successes are with yours.
We're going to deliver you an awesome final product no matter where you're based: whether it's Pennsylvania or Switzerland. But if our partnership is still in the courting phase and you don't quite know us yet; take comfort in the knowledge that we need to maintain a great reputation in the Philadelphia area just like you do.
You can bet your bottom dollar that the quality of our work will reflect that necessity.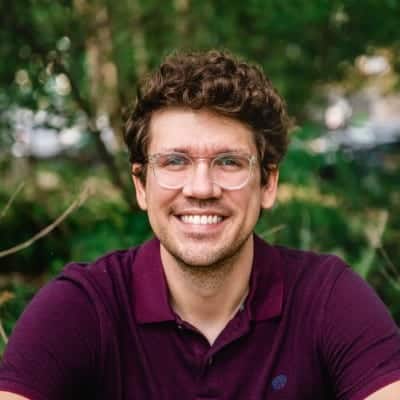 I had a great experience working with Motifmotion to bring my vision for a financial aid animation to life. They managed to take a complicated and challenging topic and make it fun and accessible. Throughout the process, they were communicative and receptive to all of my feedback. I'm looking forward to finding opportunities to work with them again, and would highly recommend them for other animation projects.
Paul Richards
University of Pennsylvania
Philadelphia Area Startups
Philanthropi, a Philly based startup, is on a mission to help companies and individuals create social impact through charitable giving.
Philanthropi's elegant tools allow users to learn more about organizations they wish to support, understand where their donations are going, and track the overall impact of their giving.
If it sounds like we're plugging Philanthropi…it's only because we are! Motifmotion is proud to partner with excellent Philly-based organizations.
Philadelphia Social Media Marketing
In this very fun(ny) social media campaign, we teamed up the the Philadelphia Convention Center and Visitor's Bureau to celebrate some of the quirky interpersonal situations we all considered very annoying before the pandemic (think close talkers and microphone hoggers) — yet in 2020, we were feeling strangely nostalgic about!