The Motifmotion team is excited to share our new home base digs!
Our new website and brand are reflections of how far we've come, sprinkled with a hint of where we're going. Before we dive in fully, a BIG thank you to our talented team of employees, contractors, clients, and to the friends and family members who have supported us along our journey.
Motifmotion was born (and raised) as an animation studio. Over the years we've evolved into so much more.
While it's true to say that animation is still out favorite pastime, today, we offer a range of complimentary digital services. At the end of the day what inspires us most is helping organizations we believe in reach, engage and connect — no matter the medium we're using to do it.
So without further ado…
Our New

Visual

Identity
Motifmotion's new identity seeks to maintain the best of our personality — engaging, concise, and fun — within a framework of enhanced professionalism and structure. Here are a few aspects of visual identity we focused on.
Logo Redesign
All brand reboots need to start somewhere, and since a logo is central to a company's visual identity, it's a great place to begin. Redesigning a logo takes hours (and hours) of research — including plenty of experimentation and thoughtful design. A great logo will end up looking effortless and elegant, but the journey to get there was probably anything but.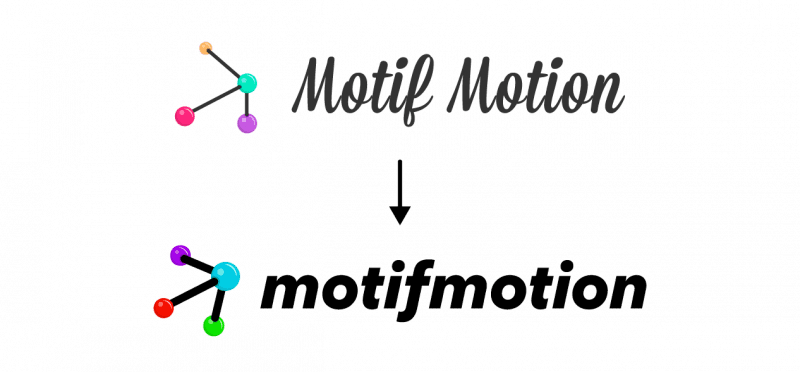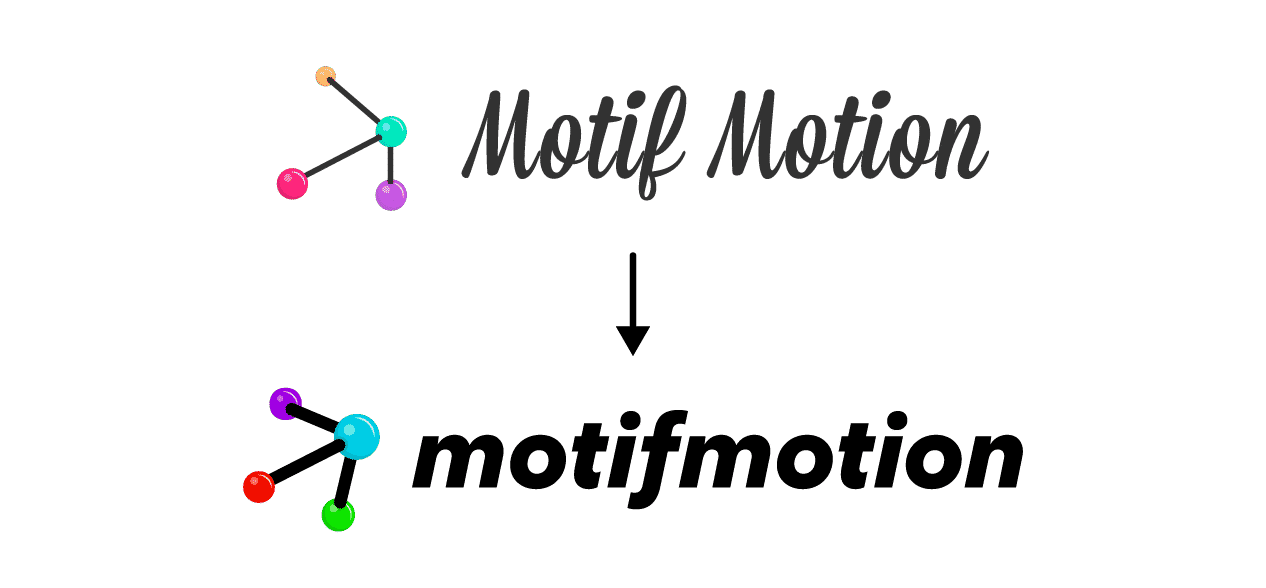 Our new logo is designed to give us a more modern and sleek vibe. In addition to using a font that creates the feel of motion, we also combined the words motif and motion together. This convergence represents our company's dedication to combining the old school (motif) with the new school (motion) — in dynamic ways.
New Font
Ofelia Display is Motifmotion's new visual voice!
Like the kid everybody liked in high school, its personality is simultaneously confident and self-assured, but also friendly and lighthearted. Damn you popular kid, why does everyone trust you so much.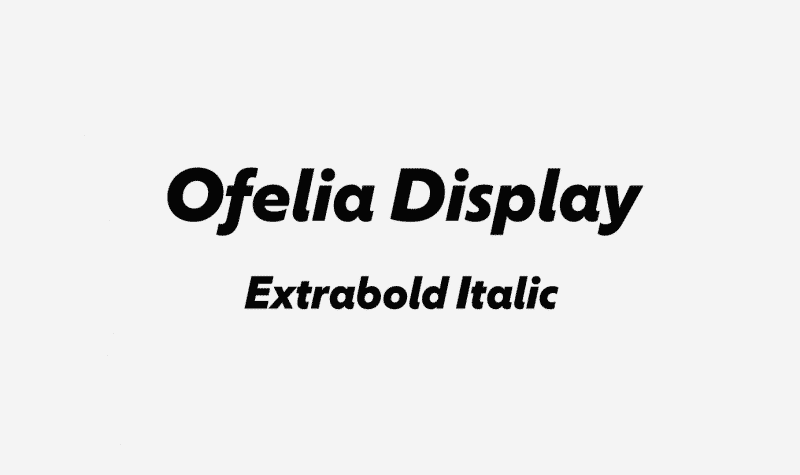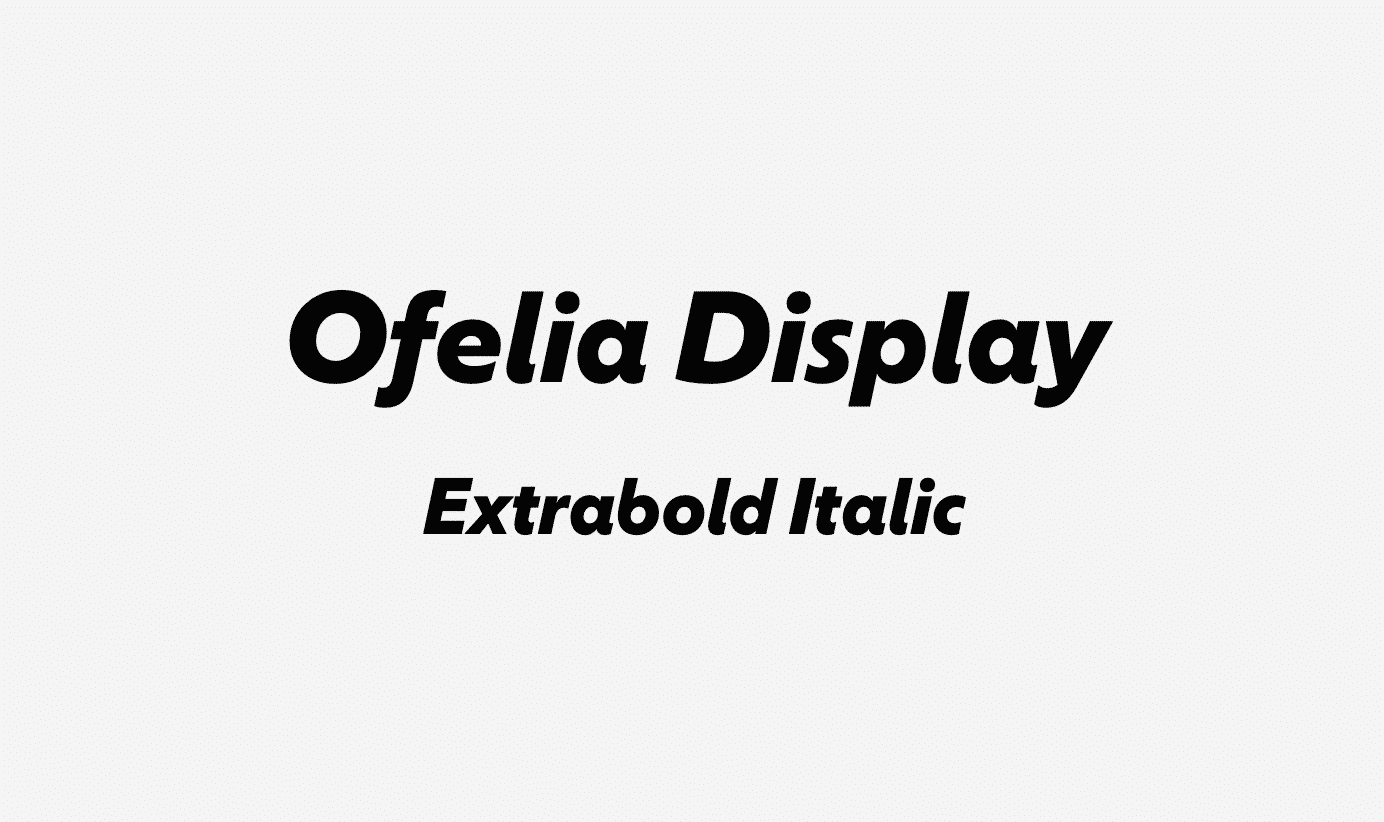 Emboldened Color Palette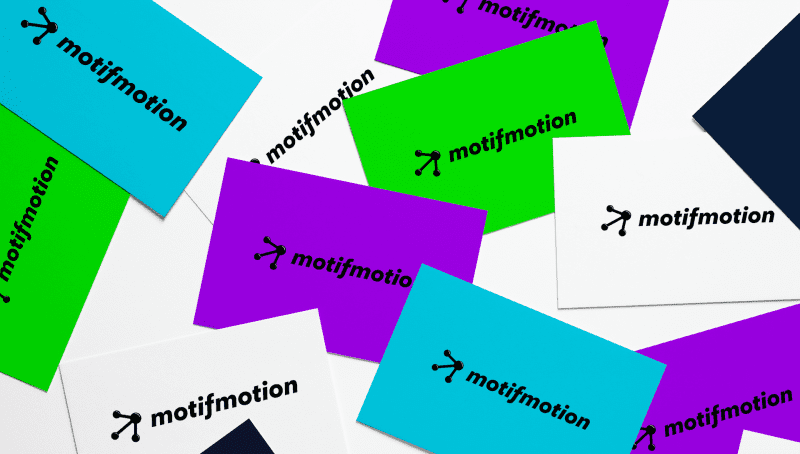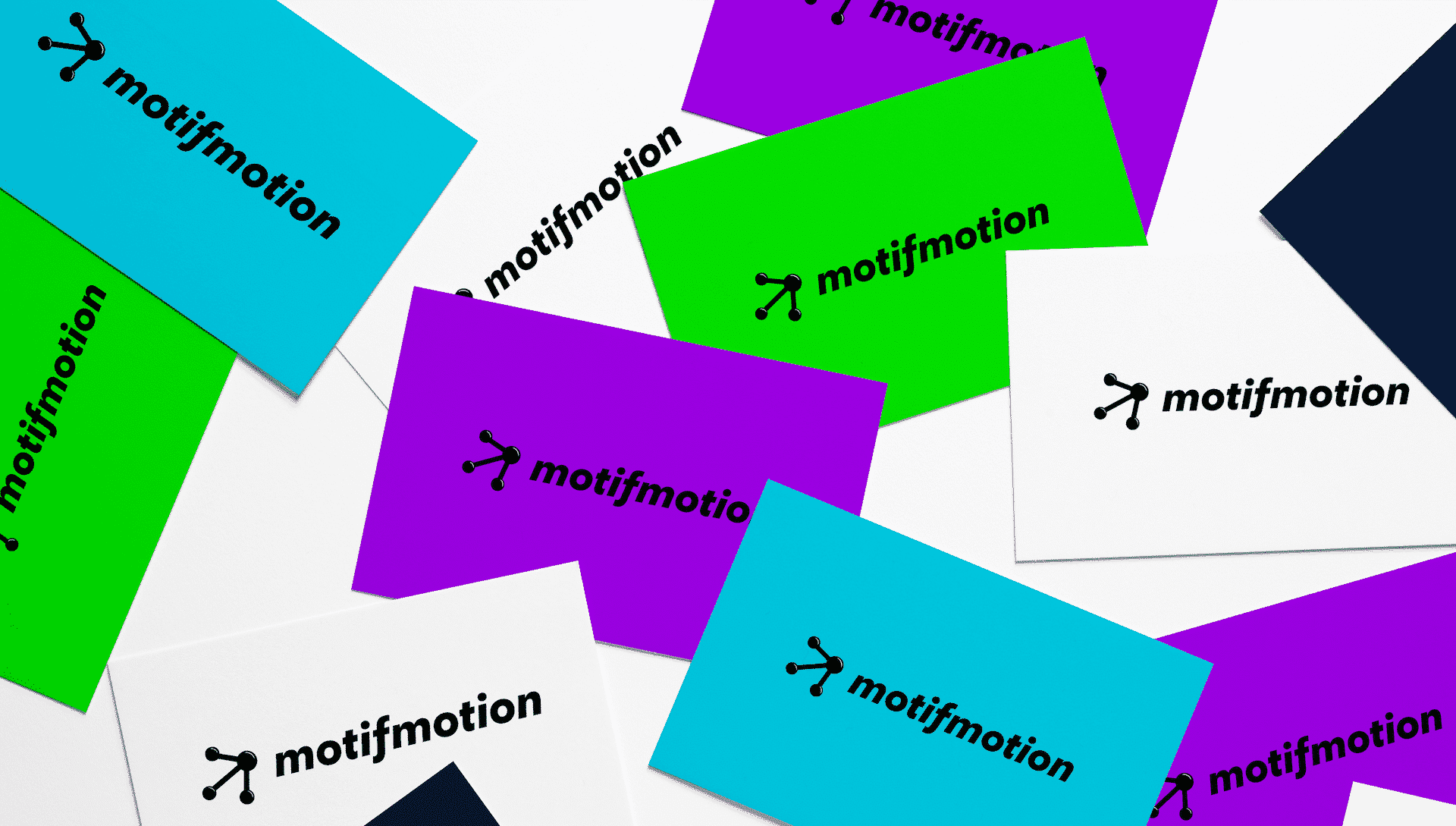 Though we sought to inject a new level of professionalism into our brand, we didn't wish to fundamentally change our upbeat, lighthearted color palette. So instead, we extended our core colors into darker and bolder shades.
We're always looking to push boundaries, and it's important that our brand colors reflect that reality.
Our New Website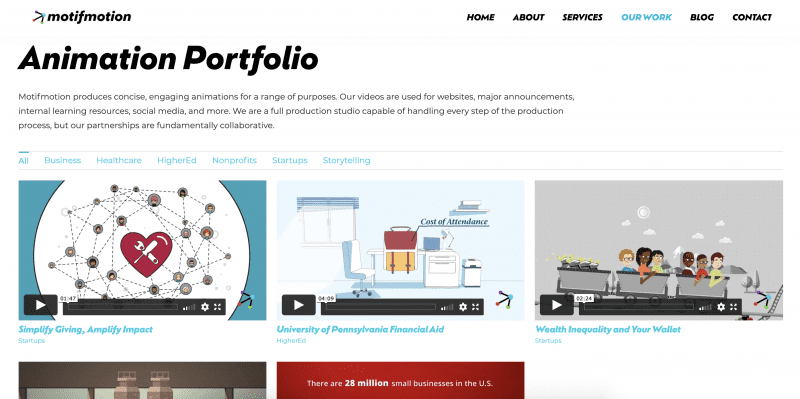 Where to begin!
The truth is, we've been wanting to release a new website for some time now. For better or worse, we were so focused on designing our client's living rooms that we didn't have the time to focus on our own.
Ultimately, we decided it was past time we engaged in a little self-love. And though our website still has plenty of room to grow, we're glad to share some highlights.
Homepage
Our homepage is designed to communicate the nuts and bolts of who we are, and what we offer. If you leave with the understanding that we are a talented animation studio that can offer a range of complimentary marketing services, then we've done a decent job.
If you leave feeling like, "I should reach out to Motifmotion next time I need to connect with my audience in a creative way…"
Well in that case, we've definitely done our job.
Animation Portfolio
Our updated animation portfolio shows off some of the projects we've completed over the past two years, in addition to some of oldies, but goodies.
Digital Campaign Portfolio
View Digital Campaign Portfolio

Our digital campaign portfolio demonstrates some of the ongoing, campaign level projects we completed over the past year.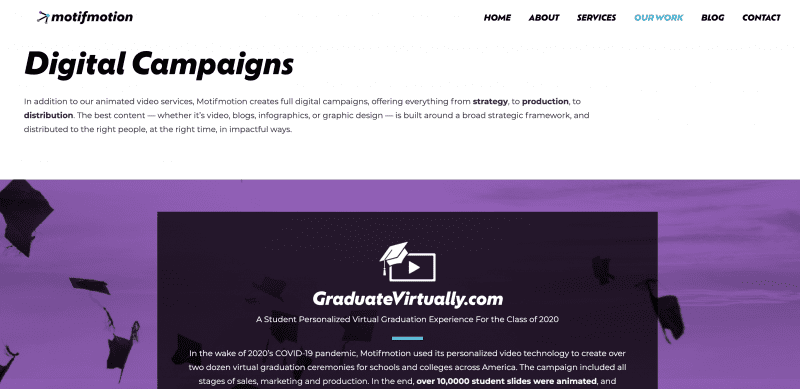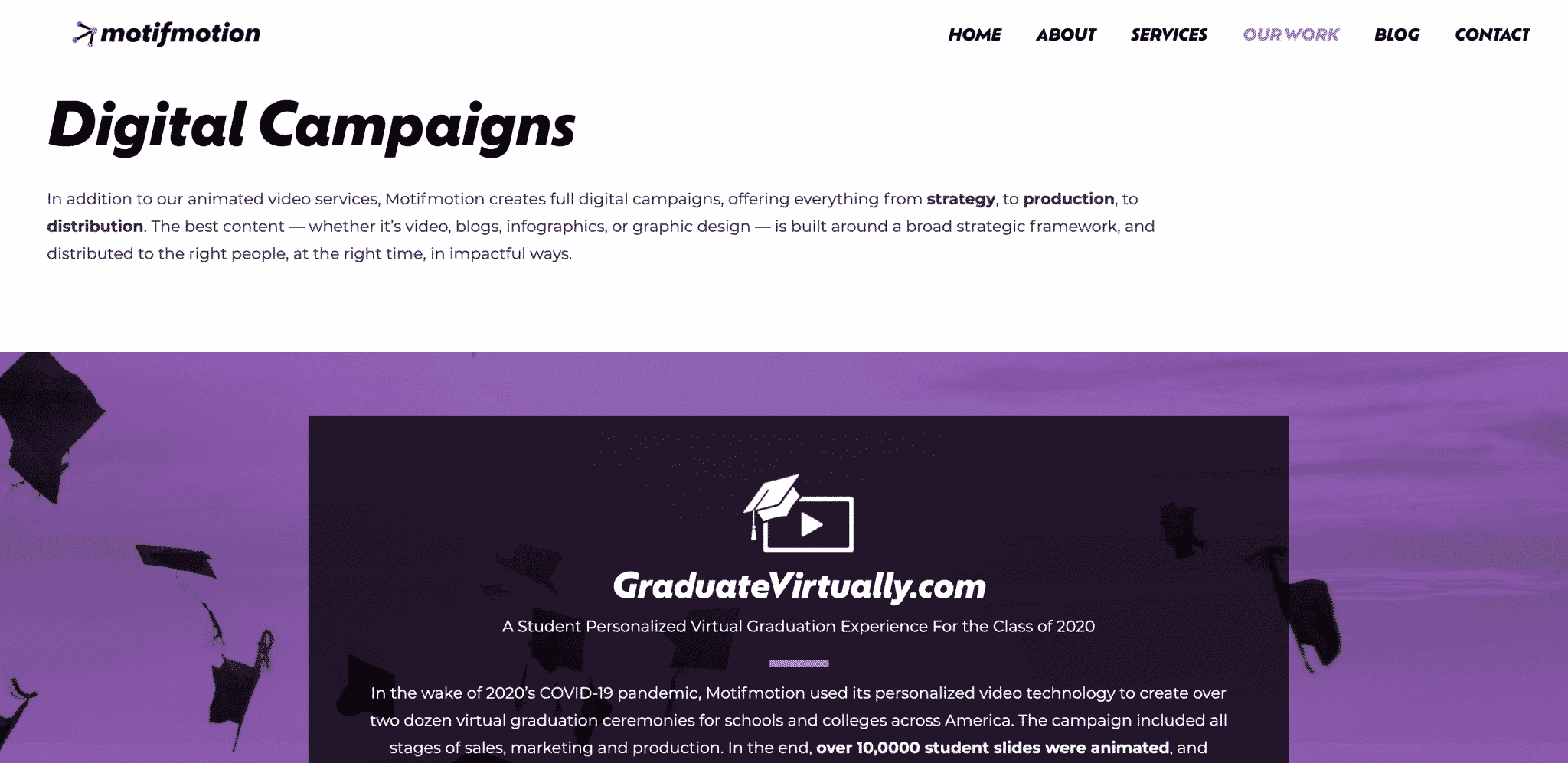 Animation Services
Animation Homepage
Our animation homepage provides an overview of animation by industry and video type. This page is primarily a gateway to more specific animation pages.
Industry Specific Animation Pages
Though we work with clients of all shapes and sizes, they tend to cluster in one of the five industries below. To give these visitors a more tailored taste of our services, we created a few industry specific pages.
Video Type Pages
Over time, we'll also be adding several pages that highlight specific types of animations we create. Here are the first two: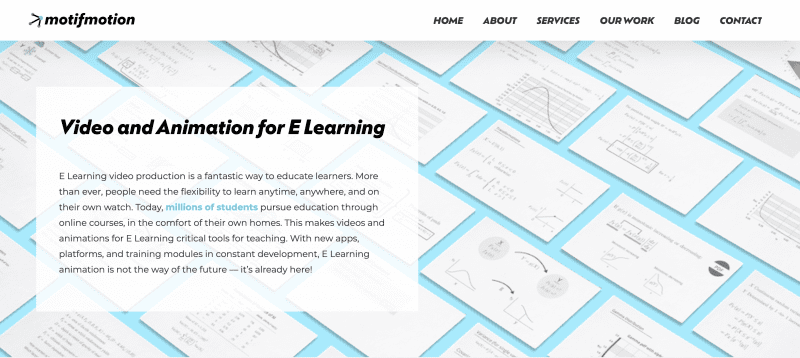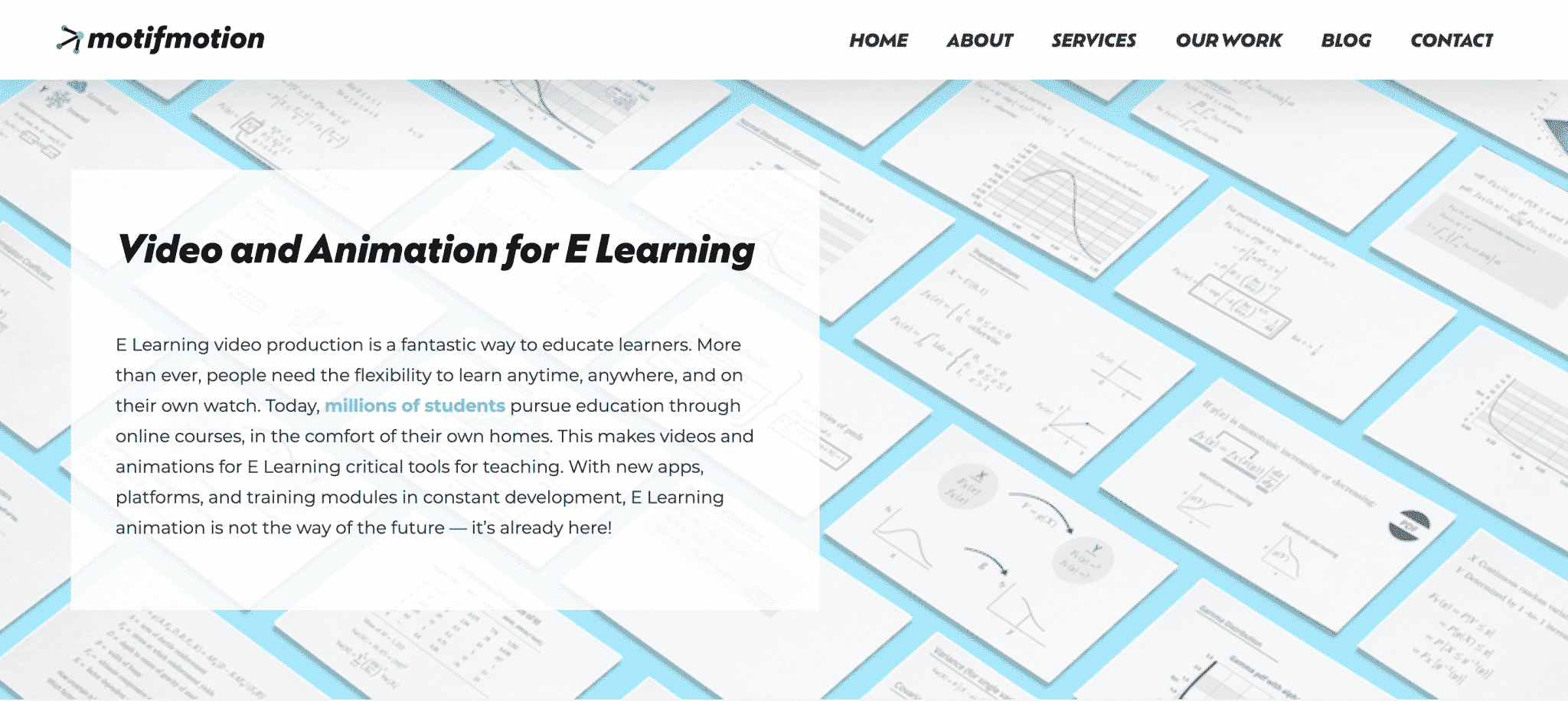 Complimentary Digital Services
In addition to our tried and true animation services, we offer a range of related capabilities. This list is always growing, and we'll likely expand upon these in the coming months.
Blog
The Motimotion blog is a hub for animation and useful marketing tips and trades. Our blogs are information rich, SEO optimized, and visually appealing.
About Us
You guessed it, just a bit about us!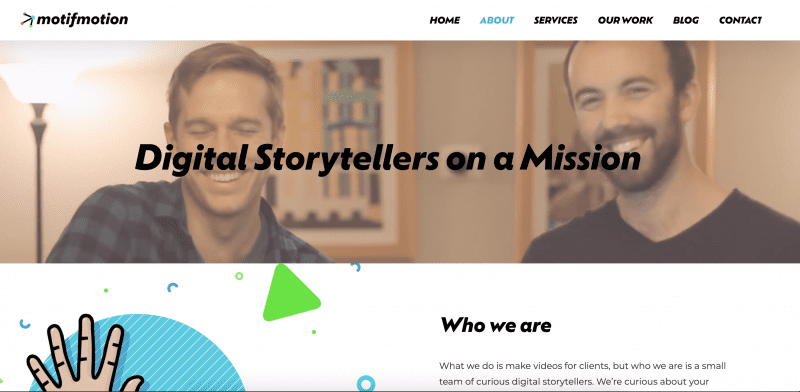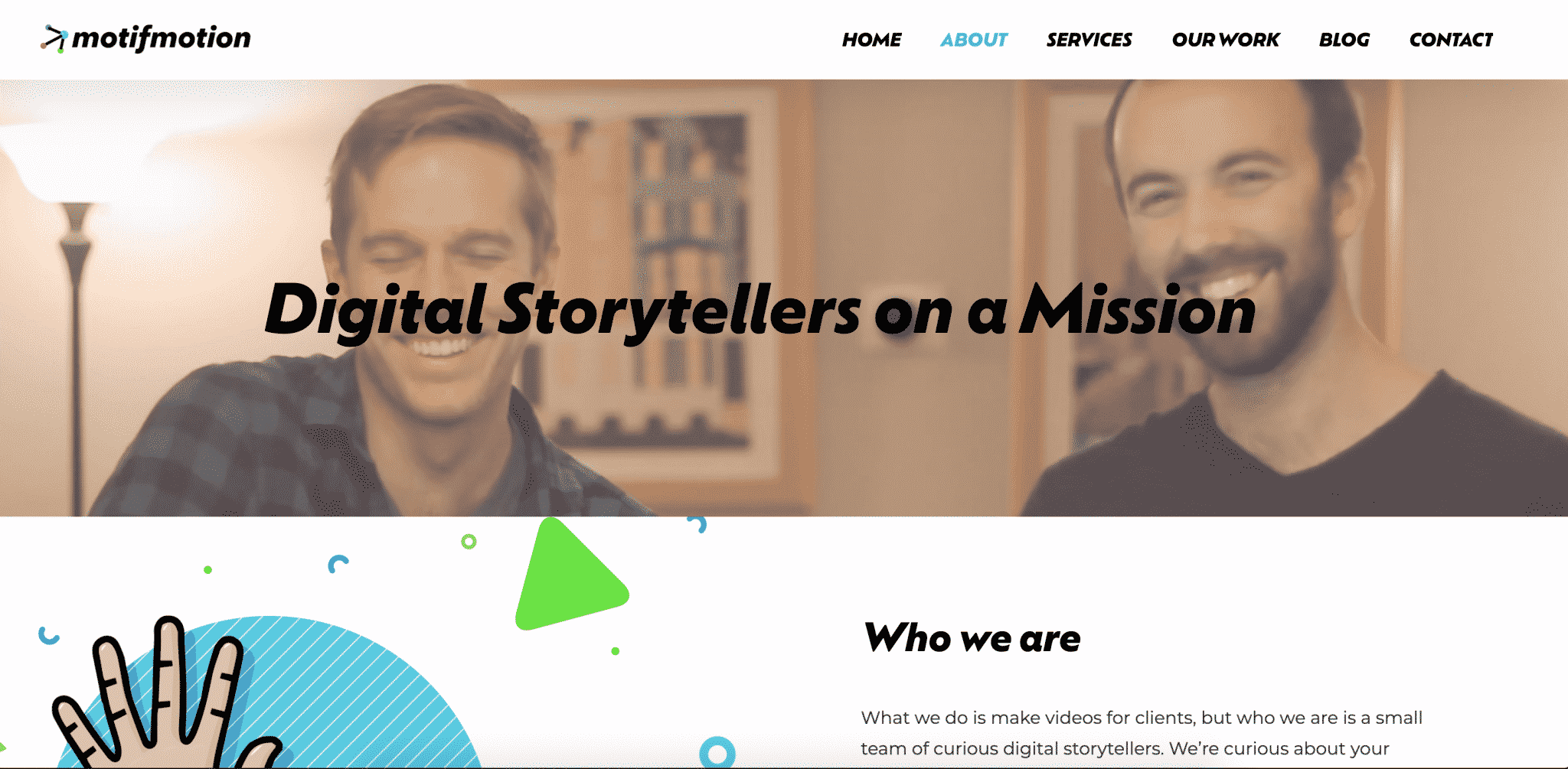 New Communication Campaigns
Releasing a new brand isn't like putting a delicious meal into a crock pot, only to set it, forget it, and walk away. It's more like putting it into the oven, watching over it carefully, adjusting the temperature at different stages of its bake, and adding unique, complimentary seasonings.
With our new brand now out of the bag, our team will be engaging in a variety of communication strategies. Our goals will be two-fold. First, to reach new prospective clients. Second, and more importantly, to offer past and current clients valuable, educational content.
The more we can show we know what we're talking about, the more trust our audience will place in us. Content marketing 101, folks!
Social Media
Maintaining our brand presence will mean staying active on social media. We are currently building our LinkedIn presence, and expect to become increasingly active on the several platform in the coming months.
Email newsletter
Our team will also release a monthly newsletter. It will share useful tips, blog posts, and occasionally, highlights of recent projects our team created.
SEO and PPC Advertising
We will constantly work to refine and expand the SEO (Search Engine Optimization) of our site content, making it easier for folks to organically discover our services. Finally, we will occasionally invest in a bit of PPC (pay-per-click) advertising, especially when we're working on an internal campaign for a specific product or service.
Thanks for the Support, and See You Soon!
We hope you find the content we share valuable! For our part, we'll always be respectful of your goals, needs and space. Again, thanks to everyone who has made our growth possible!
See you on the other side.
Share This Story, Choose Your Platform!