Full Motifmotion Rebrand
After several years of making our clients happy, we decided it was time for a little self-love and care.
On the surface, a company rebrand might seem exclusively visual. It usually involves making changes to color palettes and fonts. There may be a new logo, new marketing materials, and perhaps even a new website to boot.
The truth is, what you see is only the tip of the iceberg. Nailing a company brand is about aligning the needs and desires of an audience with a "visual story" that creates cohesion, excitement and trust.
Call us Motifmotion, and say it fast!
The first step of every re-brand is rethinking logo design. Revamping a logo does not (necessarily) mean starting from scratch. The most important thing is letting your brand communicate who it has become, or who its on the way to being.
Motifmotion combines age old storytelling (motifs) with modern digital tools (motion). Closing the gap in our name symbolizes all we've learned through the years. Today, we connect the static and the dynamic better than ever before, and our logo is a visual representation of our journey.
Typography - our visual voice
Finding the right typography is like speed dating. A lot of "hmms" and "maybes" until you meet someone who really knocks you off your feet.
Ofelia took our breath away, and we've been honeymooning ever since.
Ofelia Display
Extrabold Italic




Website design and development
Creating a truly professional website is no small undertaking. To build the website you are currently on, our small but mighty team worked together on:
Initial layout
Visual design
Full stack web development
Copywriting
SEO optimization
Blog writing
Any successful website is a living and breathing organism. It requires upkeep, attention, and lots of love!
Color palette
The Motifmotion color palette has always been bright, bold and playful. Our target audience isn't afraid of standing out, and neither are we!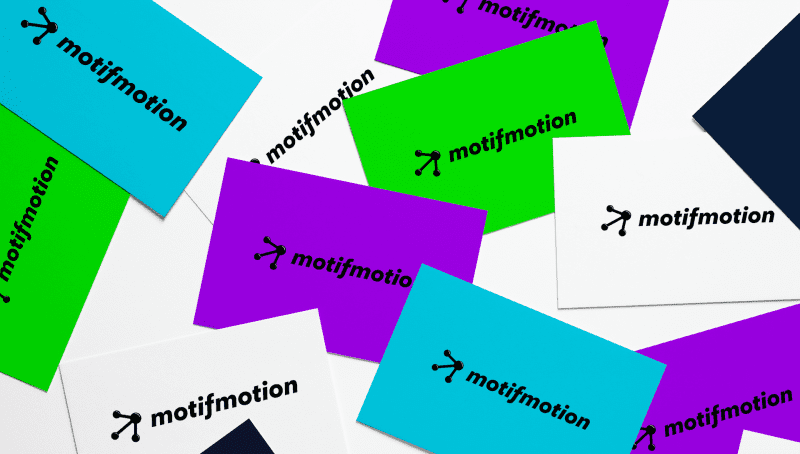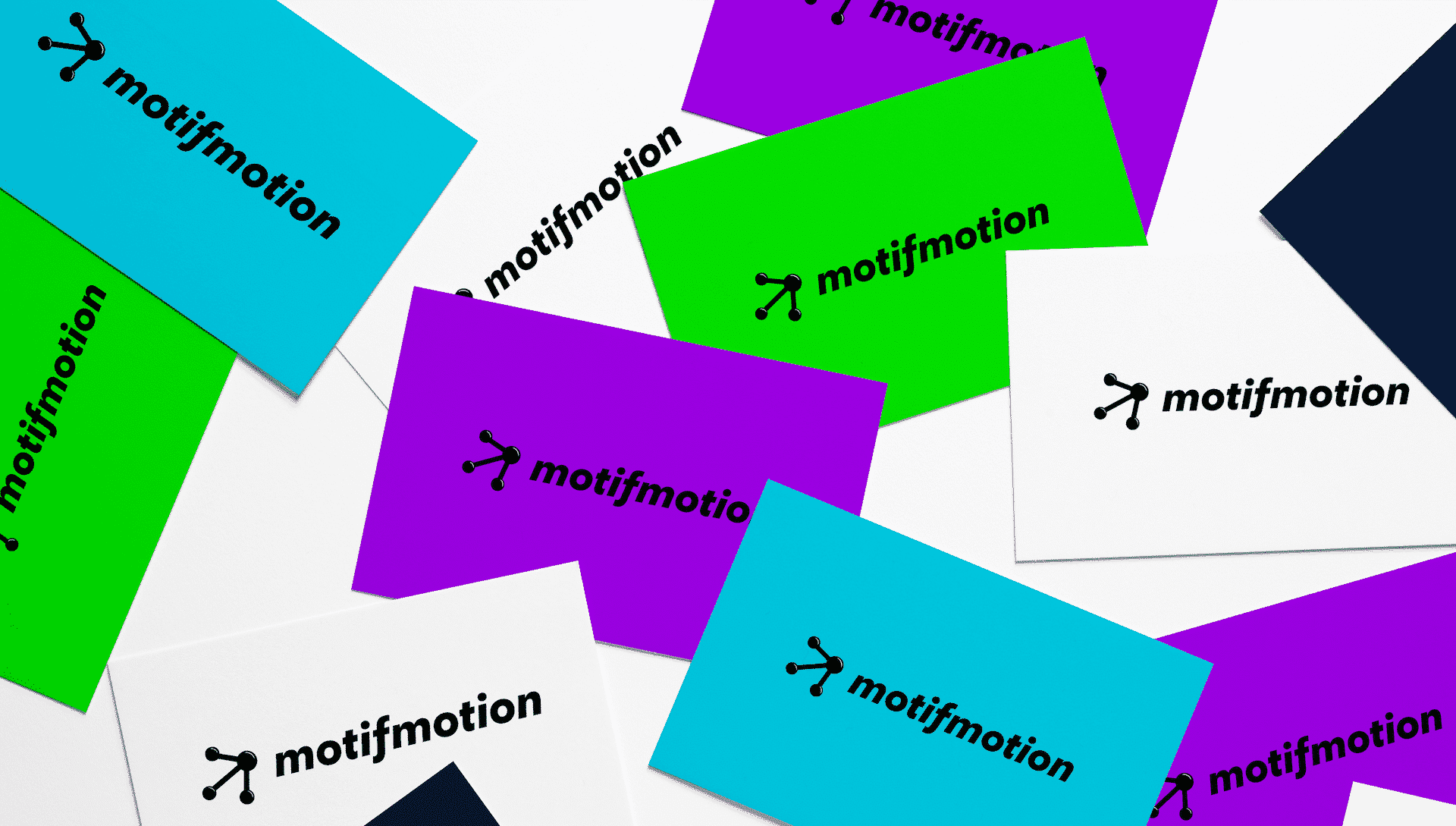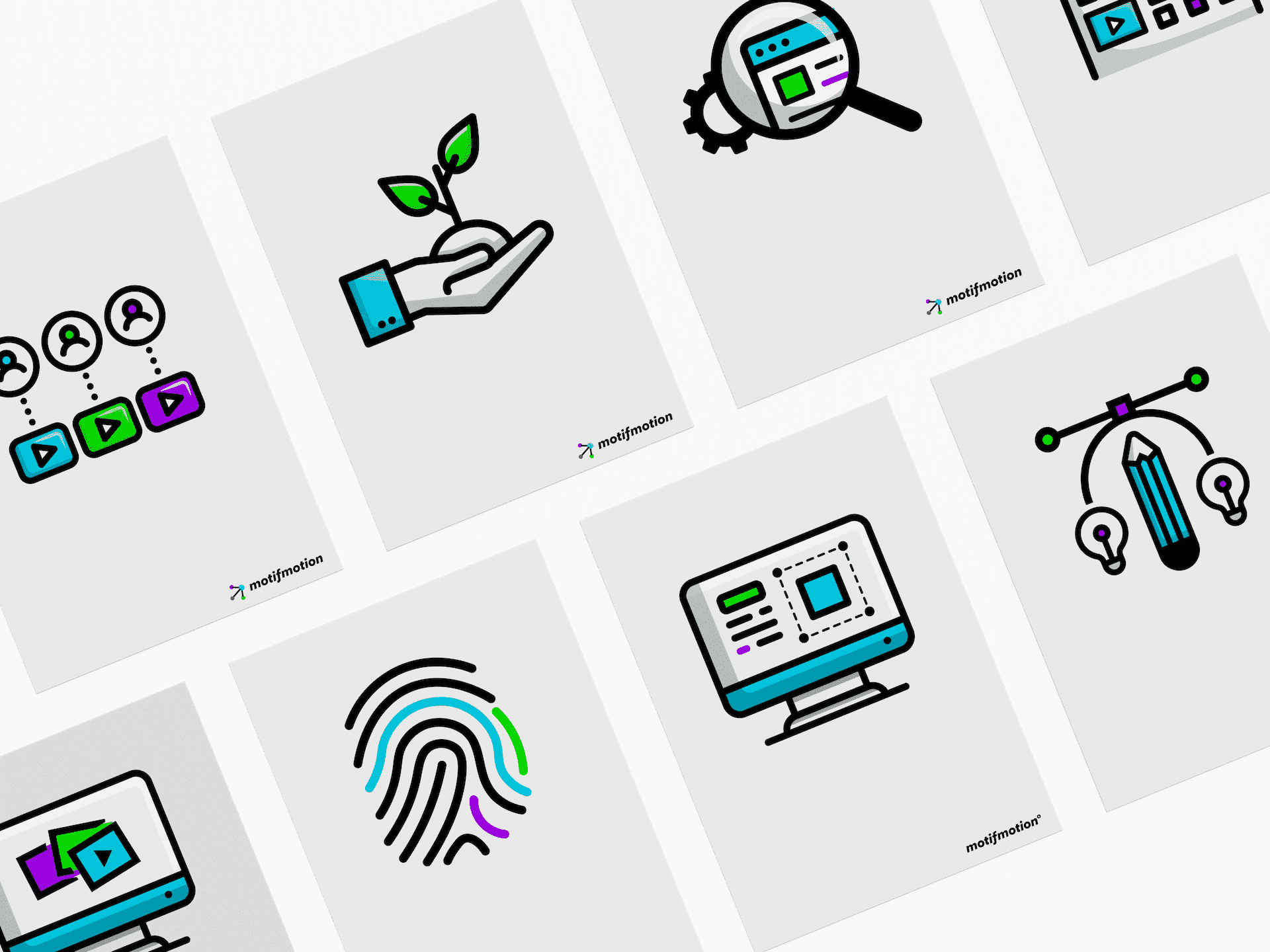 Descriptive icons
We design our icons to communicate the core intent of each service — saving real estate and enhancing aesthetic appeal. Since apps and websites across the internet use them, great icons increase understanding and feel like home.