Why Animation for Education?
Animations for education are growing in popularity — and for good reason.
Learners process information most effectively when multiple senses work in harmony. In the case of animations for education, voiceover artists narrate as visuals unfold before the viewer's eyes. Then, music and sound FX are added to give emotional weight.
Motifmotion creates animations for HigherEd, E-Learning companies, research organizations and more. Every educational animation we create is designed to simplify, inform, and engage an audience.
Educational Animation Case Studies
Animations for education are becoming more popular every year. Long gone are the days when HigherEd, E learning, and education-based organizations existed outside the so called "attention economy." As a result, the need to deliver engaging communication and marketing content in education has never been higher.
Below, learn about some of the most effective ways animation for education can be utilized.
Enliven a Difficult Topic
When the University of Pennsylvania approached Motifmotion looking for a financial aid video, they were interested in a dynamic story-driven piece. In collaboration with UPenn's financial aid team, we created a mixed 2-D/3D animation.
The video guides students and parents through a journey leading to greater clarity and context.
Ultimately, this animation was designed to offer a broad overview, while selectively unwrapping key details.
See more financial aid animation examples here.
Showcase A New Idea
Union College needed an educational animation to explain the value (and purpose) of their new academic advising app. Our job was not only to explain the purpose of the app, but to provide an overview of how it actually works. Have a look at the end result!
Promote Institutions and Program
IIRP is a small, private graduate college. Founded on the emergent social science of "restorative practices," it is the very first of its kind.
Administration contacted us after noticing that although their target audience regularly landed on a key webpage, visitor attention was not being effectively held.
Today, the video has garnered nearly 60,000 views. More importantly, the webpage's "bounce rate" has improved dramatically. As a result, web searchers are now converted to students at higher rates.
Explain Nuanced Concepts
A research team at Phillips Andover Academy needed an educational animation to explain a new learning device. In the words of the project's lead researcher, "SYNAPSE is a fun way for students to learn about different learning strategies and their impacts on memory formation."
This fun, "can-do" attitude is the emotional tone we aimed to hit in the animation. We think we pulled it off, but you be the judge!
Share Key Announcements
When Lehigh University was ready to invite students back to the Fall of 2020, they understood the importance of reinforcing vital reminders through video.
Our team created motion graphics over live action content, and animated the rest of the video.
Communicate Research Findings
Motifmotion's work helps researchers better present their findings, describe concepts, and simplify information.
Likewise, animation for education is a fantastic way to visualize data. Animations can help explain theories, unwrap hypotheses and present evidence.
Unwrap Complicated Subjects
Our team works with universities on educational animations designed to unwrap the steps of the financial aid process.
These videos are examples of how even simple animations for education can unwrap complicated subjects.
The Future of Animation for Education
When COVID-19 reached the U.S. in the late winter of 2020, it brought many great challenges. Occasionally, it also brought opportunities.
It's no secret that the world was already pushing towards flexible and remote learning before the 2020 pandemic. But in the wake of the pandemic, never before has the value of digital technology, remote learning, and online engagement been so obvious — and so important.
Animation for education and learning can be a great tool for reaching students, engaging learners, and inspiring communities.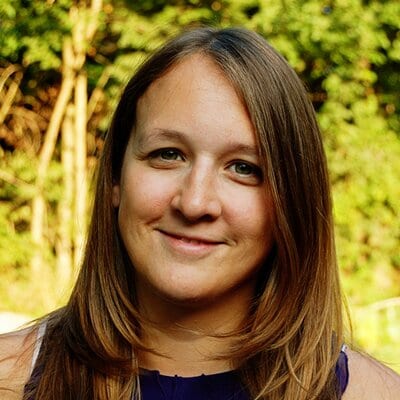 "Motifmotion produced our online conferral of degrees ceremony, which was very well received. We received a lot of positive feedback on the animation and how well it flowed. We appreciated Motif's clarity in the timeline to produce the animation which helped us stay on schedule as we hit several project milestones. A great process overall!"
Christen G.
Union College